Although nominated for the award for Best New Female Artist at the MAMAs, girl group Dreamcatcher isn't leading in votes as one of the fan favorites, but should they be? These girls pack a serious punch with their heavy rock inspired songs and interesting, dark concept. Here are the reasons why I think this act is deserving of the title and should take home the award.
Their Vocals Are No Joke
The seven-member band from Happyface Entertainment offers a range of vocal ability that delivers the kinds of harmonies that make your ears notice. Their ability to blend voices is stellar, and the smooth delivery of the 'rapping' parts of their songs add an extra dimension to the rock vibes with a tone worth noticing.
Girl Power Gone Dark Side
So far, the music videos released carry a theme of mystery and dark magic, with intriguing and engaging narratives that draw you in. The underlying story in their videos Fly High, Chase Me, and Good Night seems to tell a tale of girls who started in the light but found a darker path. Watching their videos feels like watching a horror movie and I eagerly await each expansion of the story. The characters in the MVs demonstrate that they are manipulating things to their advantage in some way, but for what purpose, we'll have to wait and see.
Rock Sound 
Like many other K-pop fans, my interest in Asian music came from anime. Listening to Dreamcatcher is like hearing to an old school anime opening, with the kick drum and bass guitar leading the way into something powerful. J-Rock has been popular internationally for a long time, so why can't K-pop with a rock edge be as well? Fans of Japanese bands like High and Mighty Color and Babymetal will enjoy the sound that Dreamcatcher brings to the table. As a fan of most energetic female-fronted rock bands, it is thrilling to see a K-pop group that creates a sound that is currently missing from the major K-music scene. K-Rock could easily become just as loved as J-Rock, and with Dreamcatcher entering the fray, I hope progress for the genre is on the way.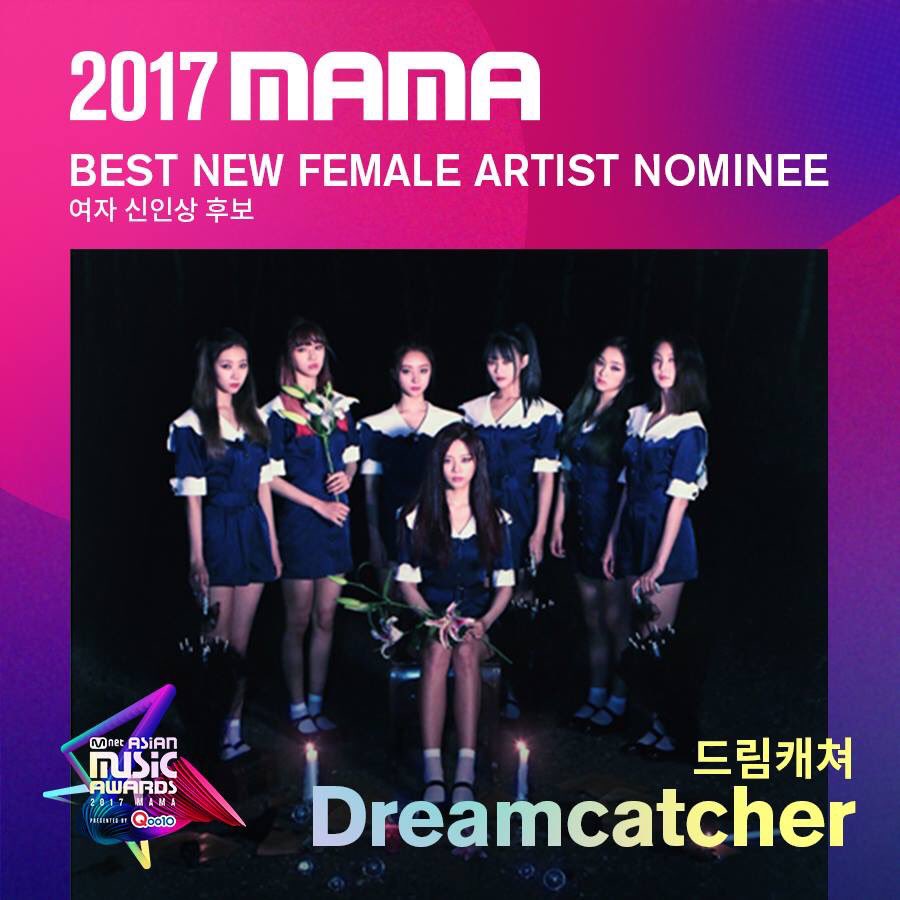 Previously, five of the members were in the group MINX, but in January 2017 the group had a new debut and added the remaining members to form the group who we now know as Dreamcatcher. Dreamcatcher has also released cover songs and dance versions of some of their own singles demonstrating choreography that they execute gracefully every time. The group is participating in the YG survival program MIXNINE, an artist survival program. However, HappyFace Entertainment has ensured fans that the results of the show will not have an effect on the continuation of the group and that work on a new album is in progress!
Have you given a listen to Dreamcatcher? If so, are you a fan? What concept do you hope to see from them next? Where do you think the MV story will go from here? Let us know in the comments or tell us who you think should take home the award instead!